HR Essentials
Flexible and simple payroll software
BCS HR Essentials
Flexible and simple payroll software
All-round HR system for SMEs
With HR Essentials from BCS HR Software you manage personnel files, payroll processing and HR processes in one central place!

HR Essentials is an all-round HR system, specially developed for SME organizations. You manage, process and answer everything related to the employees in one central place. Think of personnel files, declarations, pay slips and more! But you can also automate various HR processes with HR Essentials. For example, HR Essentials contains leave and absence software, a staff app and extensive reporting options.

With HR Essentials you arrange all administrative personnel matters regarding and with your employee. Because you only use one system, you always use the right information. HR Essentials complies with the latest laws and regulations.
Modular payroll software
Because Delta is modular and flexible, you can put together your own software package, personal and tailor-made.
Create payslip online
With Delta's payroll software, you always have an overview and insight into the total labour costs and salary calculations within the entire organisation.
HR Management
Simply save all employment contracts, sent letters and incoming documents directly and link them immediately to the right person within the organisation.
SaaS
Use our payroll software package in the cloud, so that data is always available and you remain up-to-date on what is happening within the organisation.
Automated tasks
Automate key HR and payroll processes and reduce manual operations with Delta payroll software.
Clear reports
Run reports of all data available within BCS Online and export them directly to Excel.
HR Essentials modules
Extent BCS Salaris flexibly with our (HR) modules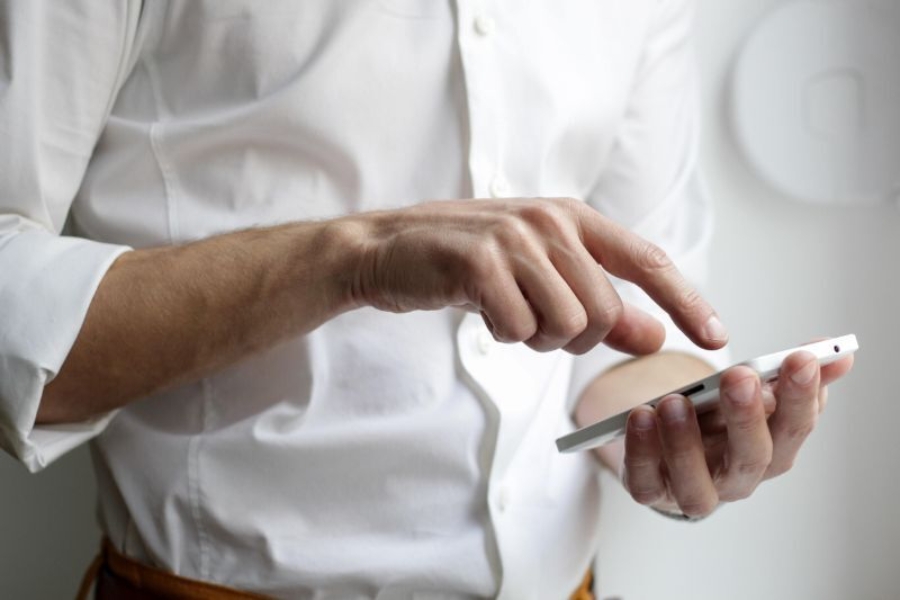 MSS & ESS with BCS Online
With BCS Online, employees have access to their HR information anytime, anywhere. All changes in the BCS Online portal are immediately synchronised with the Delta payroll software. In addition to the BCS Online portal, there is also the BCS Online app so that employees can easily view various matters such as payslips, annual statement and personal data 24/7. Employees can also submit claims themselves and add attachments.

If you have any questions about using the BCS Online app, or if you are unable to log in, you can always contact one of our experts through our telephone helpdesk. Please contact us we will be happy to help you.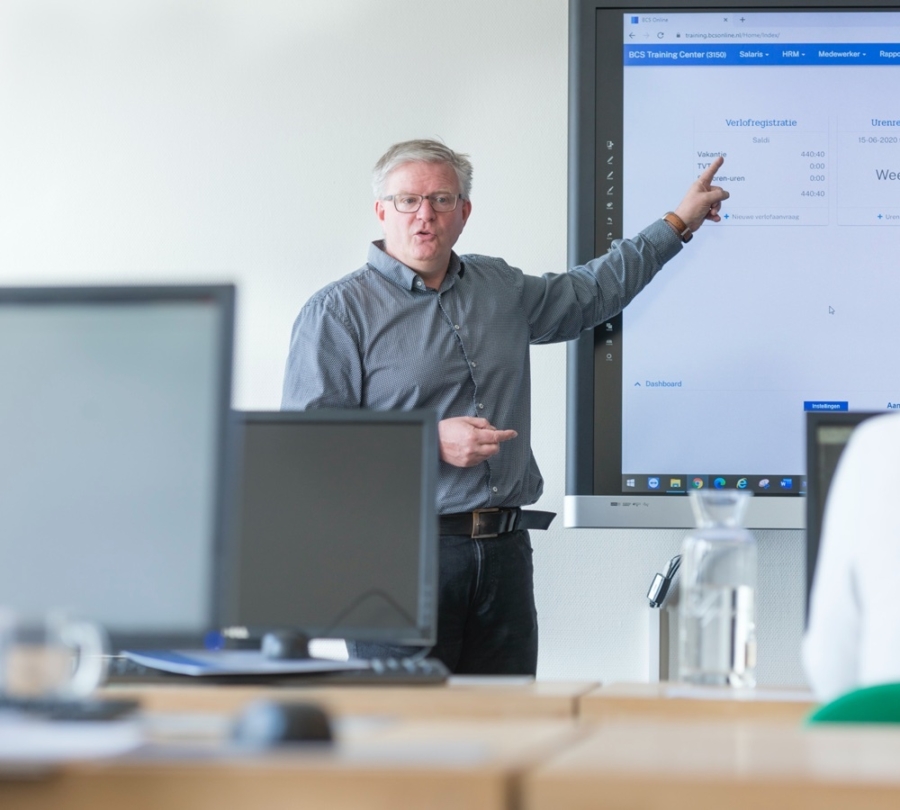 Delta payroll software training courses
Do you want to get the most out of Delta payroll software? Sign up for one of our user training courses. Our training courses are provided by one of our experts to a group of max. 12 people. Learn everything about the possibilities of Delta and Polaris in an interactive and practical way.
We can also help if you would like to stay informed of the latest HR trends in the field of Human Resources and payroll. In collaboration with our knowledge partners, we organise three seminars every quarter, which are focused on a current theme.