HRM & Salaris Plus: HR management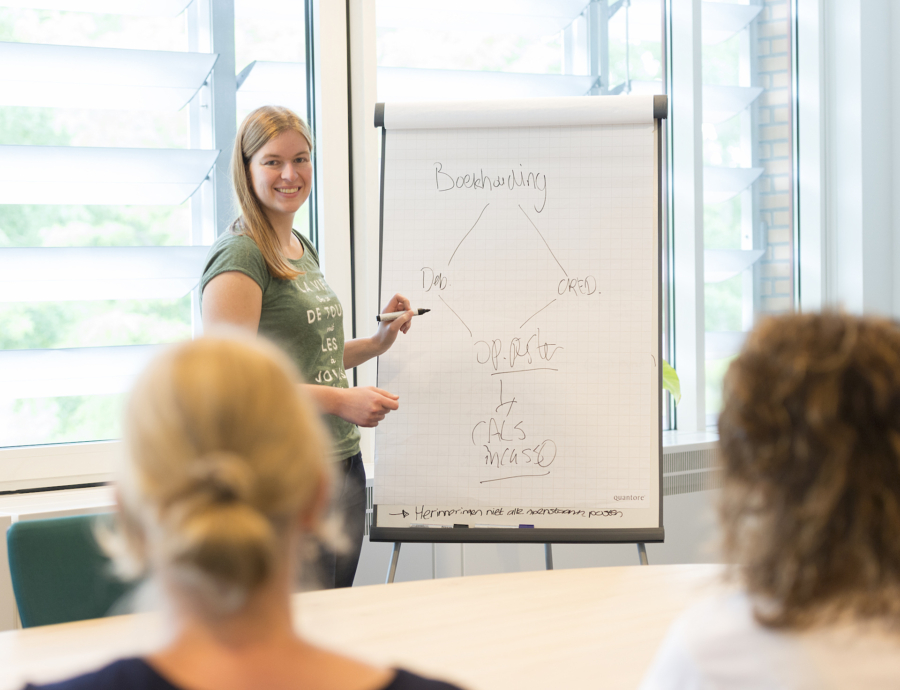 Organise everything related to HR management
Are you looking for a way to optimise and/or outsource HR processes and payroll? With BCS HRM & Salaris you have everything in one place, always within reach. Processes such as recruitment, transfers and departures are fully supported with HRM & Salaris Plus thanks to the integrated HR management system.

Automate HR processes

Working with the BCS HRM & Salaris HR management module is transparent, simple and data only needs to be entered once. This saves you valuable time and reduces administrative actions. By digitising the entire HR process and payroll, you will literally have all data and information at your fingertips. Because HRM & Salaris Plus is available anywhere and anytime, on your PC, laptop or mobile.
Integrate functionalities
With HRM & Salaris Plus HR management you can integrate various functionalities so that work can be done efficiently. Entering data is clear and can be done instantly and digitally. This data can simply be entered by the HR department, employees and/or applicants themselves. Depending on user authorisations, this data is available to HR and payroll, which can then coordinate the process.

Tailor-made HR management workflow(s)
The unique processes within your organisation can be recorded in a workflow. These steps within the process are then entered into HRM & Salaris Plus. Once a workflow has been established, you can let employees perform actions in the system or within the organisation by means of notifications. This can be the generating of a document, or sending an email.

The most popular processes supported by workflow are hiring, interview or review cycles, expiration of fixed-term contracts or recruitment and selection. All these workflows can be set up entirely according to your own processes within the organisation. If you prefer advice on how to organise a workflow, our team of experts can help you. We understand that every organisation has a unique workflow, so we will look at the possibilities within your organisation together.

Capturing workforce processes with HRM & Salaris Plus
User-friendliness was one of the most important principles when programming HRM & Salaris Plus. We have carefully thought out the division of tasks within the platform and we have already recorded the most common tasks for you. For example, for the task 'new employee', all necessary input fields have already been noted and you can fill in HR and Salary related data directly with the copy function. This means that you only need to check whether any adjustments are necessary. The result: time saving and a reduction of errors during data entry.
Always a 365° insight into your employees. Thanks to the comprehensive HRM & Salaris Plus staff system. BCS. The package that pays off.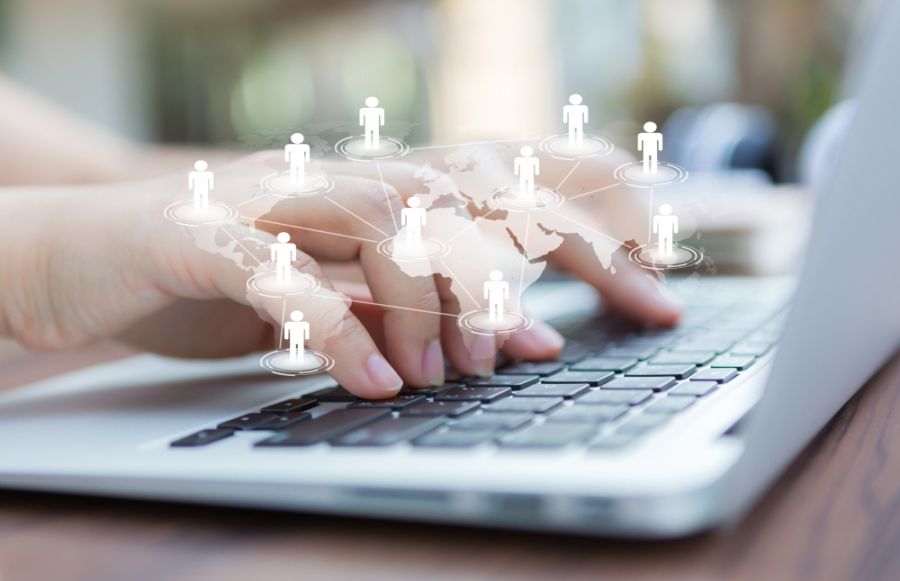 What's in HRM & Salaris Plus HR management?

HRM & Salaris Plus HR management gives you quick and easy insight into the most important HR processes and staff data. To get a better idea of the many possibilities, we have made a summary:
Digital staff file
Recruitment and selection
Performance and assessment interviews
Leave
Absenteeism
Training courses
Company resources
Fleet management
Alerts
Mail merge for document generation
Integration with Office software
Short implementation time & training
With the many options that HRM & Salaris Plus offers, it goes without saying that you want to get started right away. We are therefore happy to help you during the start-up phase of HRM & Salaris Plus. By taking the conversion off your hands, you can immediately start checking this and setting up the HR environment.

In addition to the promise of a short implementation phase, we also provide training. This is done through knowledge transfer during the HRM & Salaris Plus setup. Together with one of our experts you will go through the system, so you have the opportunity to ask questions and at the same time familiarise yourself with the system.
Team of certified experts
Both our team of experts and the organisation are certified by the Netherlands Institute of Register Payroll Accounting (NIRPA). This means that our employees not only have extensive knowledge of HRM & Salaris Plus, but we can also support you in answering professional information about your HR administration.
At BCS we manage all facets of our services in-house, from development to sales, design and support. By integrating our software with personal service, experience and extensive knowledge of HR and payroll, HRM & Salaris Plus gives you everything you need. Online, under one roof, no matter where you are.