HRM & Payroll software
Recruitment, leave management, absenteeism tracking, expense management, payroll, and other HR-related matters consolidated into a single solution. Digitize and automate your HR processes and payroll administration with the all-in-one HRM software from BCS HR Software.
Complete control over HR processes
HRM is evolving, and HR managers want to devote more attention to strategic HR policies, personnel management, and employer branding. But how do you achieve that when you are constantly occupied with administrative tasks? BCS HRM software assists you by involving employees and managers in HR tasks, saving you time and allowing you to focus on HR policies for the future and your role as a business partner. Our software supports the entire employee journey, from onboarding to offboarding.
The agility expected from your organization requires flexibility in supporting processes and systems. BCS HR Software offers a modular HRM solution that prioritizes the user and adapts to your organization's growth. The HRM system allows technology to work in the background, operates intuitively, and is especially user-friendly.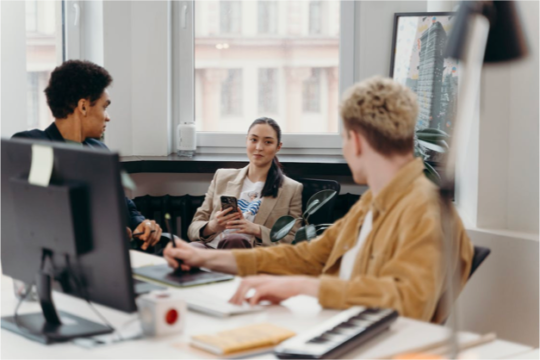 Centralized and integrated payroll administration
Accurate and timely payroll administration means that employees are paid correctly and on time, as they are the foundation of your organization's success. Therefore, you want payroll payments to be well-managed. Preventing errors in the payroll processing process is achieved by centralizing data. With BCS HR Software, you can process payroll and efficiently manage employee data from your HRM system. This ensures that you always have an up-to-date collective labor agreement (CAO) and ensures that the payroll software complies with current laws and regulations.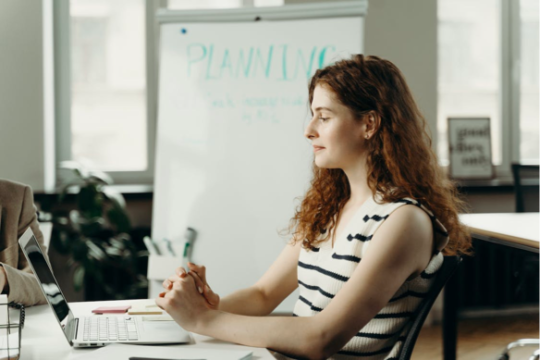 Outsource payroll administration hassle-free
Looking to fully outsource your payroll administration? That's also possible with BCS HR Software! We handle payroll processing, submission of wage tax returns, pension contributions, and notifications of collective labor agreement changes, including implementation. With over 40 years of experience in HRM and payroll administration, our experienced colleagues assist your organization, allowing you to focus on your core business.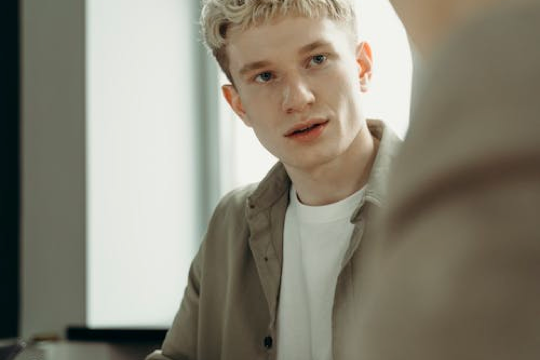 Your advantages with BCS HR Software
Fast return on investment
We accelerate knowledge transfer. This way you are quickly ready for success.
The best customer support
You can count on us at every stage. Our customers come first.
User-friendly system
Designed for SMEs. When you grow, we grow with you.
Compliance and data protection
You don't have to worry. Your data is safe.
Want to know more about our software? Book your demo here!
BCS develops innovative software for high-quality services in the field of HRM and payroll administration.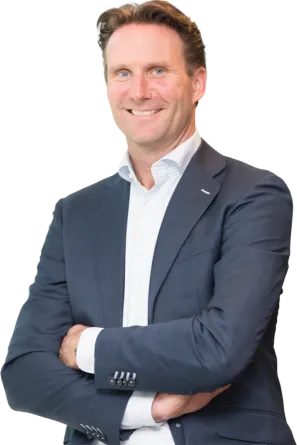 These customers automate HR processes and payroll with BCS HR Software
More than 6000 clients and 40 years of experience in HR and payroll. We help you with your HR challenges, leaving you time to focus on your core business.
"De persoonlijke service is fantastisch, al zolang wij gebruik maken van de salarisadministratie software van BCS. Als ik een vraag heb, hoef ik maar te bellen en het wordt geregeld."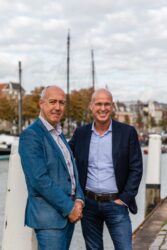 Ab Bouwens
Director - Dekkers van Gerwen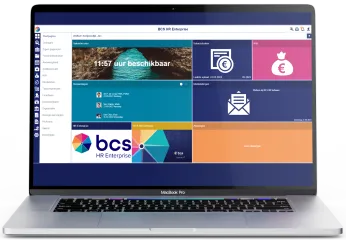 Complete insight into your employees with the digital personnel file. All essential information, contract management, and other HR administrative tools in one central location.

Let employees and managers manage their leave and absenteeism themselves, anywhere and anytime. The two most commonly used HR processes are optimally supported in our HRM software through self-service via ESS and MSS.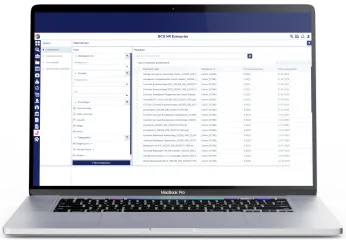 Thanks to over 40 years of experience in HRM and payroll administration, we know exactly how to support your HR policies. Our payroll software is equipped with handy tools to make your tasks more efficient, smarter, and faster.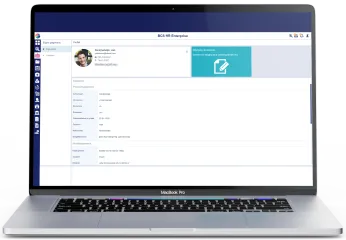 Distribute the administrative burden among employees and managers with the self-service functionality of our HRM software. This allows everyone to input or modify data 24/7 and from anywhere.

The solution that efficiently and simply supports your recruitment and selection process. Is it a challenge for your organization to attract talent from the market and are you looking for a solution? Gain a competitive edge! With recruitment, you have a solution that efficiently and easily supports your recruitment and selection process.
With the HR Workflows module, you can automate and standardize all your HR processes. From simple request processes to more complex ones with multiple approvals. Think of leave requests or the process for requesting training.
How is the organization performing? How do you work on future policies? With HR Analytics, you have real-time insights into organizational data. Gather historical data from sick leave and other HR data, such as strategic workforce planning, expense reports, and salary information. Based on this, you can take actions and set policies rather than relying on gut feelings.

The talent is onboard! But how do you keep them engaged in the first few months? One out of three employees resigns within 6 months. A strong onboarding process promotes engagement and helps new employees quickly become familiar with the organization and their role.

Simplify the time tracking process and prevent questions and manual work. Our time tracking software easily records all types of hours, including the submission and approval of leave hours, as well as weekly time sheets. Time tracking takes place online.

With the Proforma module, not only HR professionals but also employees and managers can easily create proformas at any time. This gives employees the ability to understand the impact of salary changes.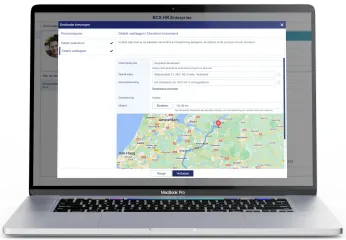 Easily and flawlessly claim your travel expenses, lunch, or overnight stays with the flexible expense module. Receipts and forms are a thing of the past, saving time for employees, managers, and HR.

Do employees have company cars or are there company vehicles? With Vehicle Lease Administration, you have a centralized and clear overview, making it easy to register vehicles.

Customers appreciate the services provided by BCS. We therefore do everything we can to support you every day and to ensure that you get the most out of our solutions
Comprehensive support for HRM and payroll administration
In the support portal of BCS HR Software, you can find answers to your questions 24/7. Do you have a specific inquiry? Dive into our knowledge base, filled with articles providing extensive information about the software. If you still can't find a solution, it's very easy to create a support ticket.
Training programs
The BCS Academy offers various training sessions and workshops related to our HRM and payroll administration software. We also provide customers with learning sessions on relevant developments and topics within HRM and legal regulations, both in traditional classroom settings and online.
Implementation and onboarding
Our team of experienced project managers and consultants will guide you through the implementation process. They provide you with personalized support to ensure that you are up and running as quickly as possible and can lead the organization in the digital transformation of HR.