Why outsource payroll administration?
As a business owner, your time is precious and you want to be doing what you're passionate about: doing business. Yet, at the end of the month you find yourself spending more time processing and implementing repetitive matters, such as payroll. Time that you would rather have spent on your company, employees and service to your customers. There are several reasons why outsourcing payroll administration is suitable for you.
By outsourcing your payroll to BCS, you no longer have to worry about administrative tasks and fragmented documentation: we will do it for you. For example, we take care of salary processing, sending PAYE returns to the tax authorities, pension contribution payments and notifications of collective labour agreement changes, including implementation. This saves you time and allows you to focus on the core business of your organisation!

Make an appointment
arrow_forward
Advantages of outsourcing through BCS

BCS is an extension of your HR department that removes uncertainties, so that your organisation can focus on its core business. By combining our many years of experience in HR, simple software and our personal service, BCS can provide each unique organisation with the most appropriate service. At BCS you will find a solution for every HR challenge and streamline every HR process. Look no further.
From A tot Z
We take care of your complete payroll administration so you can focus on the important processes within your organisation.
Insight online at al times
We work with online programs that give you full access to your own payroll administration at all times.
Payments processed within 24h
We check and process all your payroll entries within 24 working hours.
Always up-to-date
Don't worry about constantly changing laws and regulations, we'll keep you up-to-date.
BCS Online app
Give employees access to their payslips, personal data, expense claims, sick reports and leave requests with the mobile app.
40 years of HR experience
BCS supports any HR policy. With 40 years of experience in the HR industry.
Automated controls
You no longer have to worry about unemployment insurance premiums, health insurance, mileage allowances, overtime and leave.
Tailored
Fully tailored to your wishes. Through 1-on-1 training and implementation.
"BCS has been a trusted support for our payroll administration for years. Questions are immediately answered in a friendly and professional manner."
Anne Bouwens-Rombouts
Dekkers van Gerwen
Outsourcing payroll: two variants
Thanks to the knowledge we have acquired over the past 40 years, we know exactly what you need to safeguard daily operation. We are at your service every day with personal advice about HR and payroll administration. By outsourcing your payroll administration to BCS, you no longer have to worry about administrative matters and you can focus on your organisation! Because every organisation and every HR policy is unique, we have listed the two popular choices of payroll outsourcing below:
Completely outsource payroll administration
With this variant, we take over all the work related to the payroll administration for you. In concrete terms, this means that you only need to keep track of time sheets and staff entries and pass them on. BCS sets up the complete payroll administration for you, sends the payslips and the annual statements, and arranges the PAYE return. Don't worry about constantly changing laws and regulations, we are always up-to-date.
In addition, BCS can draw up employment contracts, file a tax return for the pension fund and more. We are also always at your service to provide appropriate HR advice with regard to absenteeism, employment law or tax benefits for business owners.

Partly outsource payroll administration

This variant is a combination of doing it yourself and outsourcing the payroll administration. For example, we only take care of the calculation of the salary and sending the payslips and annual statements. You are responsible for managing new staff members, sickness and leave records.
Working together as a team in one digital platform. You can make all kinds of entries digitally yourself and you have online insight into your administration at any time. Employee Self Service (ESS) is also available: a portal where employees can view and manage their staff file, such as payslips, leave requests and expense claims.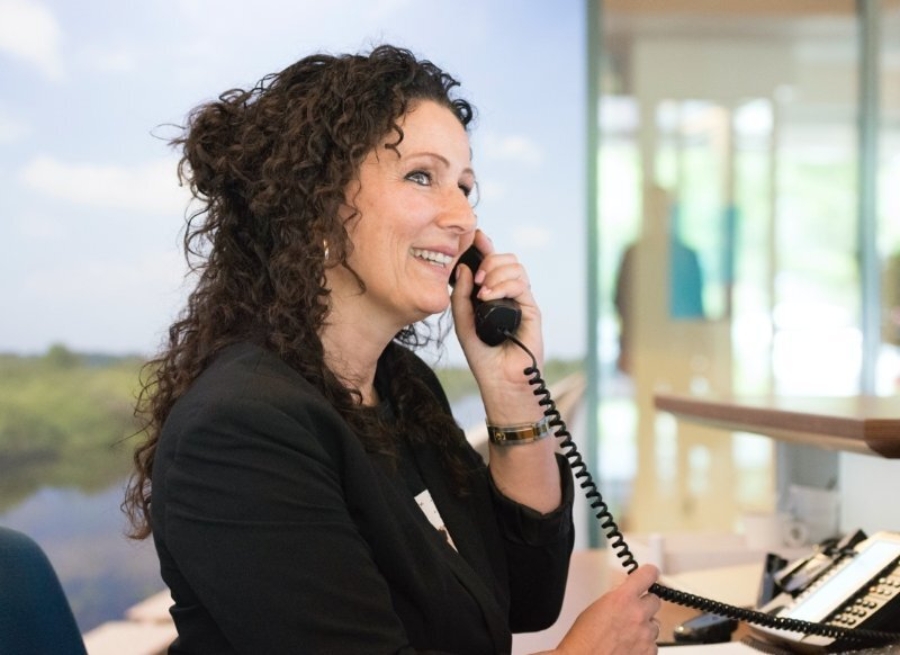 Do you want to outsource your payroll administration?
Our experts are at your service whenever you need HR advice and support, or if you have any questions about our service. Outsourcing payroll administration is one of the many options. Because at BCS it is not just one aspect, but the package that pays off. Every day and every month.
Would you like to know more about what we can do for you? Make an appointment and we will be happy to advise you!


Outsource payroll administration to BCS. Take advantage of 40+ years of experience.