Sickness records simplified with absenteeism software
An online absenteeism policy with BCS absenteeism software
A good absenteeism policy is aimed at reducing the duration and frequency of sick leave and to actively support employees in a sustainable return to the organisation. In order to properly support employees, it is important to record the correct information in an absenteeism file per employee and to draw up an absenteeism protocol in accordance with the Eligibility for Permanent Incapacity Benefit Restrictions Act (Wet Verbetering Poortwachter). With our absence software for absence registration you can quickly and easily consult all the necessary information.
Promotion: Terugwerkende Kracht Weken
Word nu klant en ervaar de voordelen van BCS
Tot juli 2021 geen loonstrookkosten
50% korting op implementatiekosten
Wachten met overstappen tot het nieuwe boekjaar weer begint? Dat is bij BCS verleden tijd! Tot mei 2021 kun je gebruikmaken van de Terugwerkende Kracht Weken.
The right information for a good absenteeism policy
You can record and keep track of all data regarding employees' sick leave in our absenteeism software. Sickness and recovery reports are easily entered, you can keep track of a relevant employee's sick leave and export various reports. The specified days of sick leave are also automatically converted to entries for payroll processing. This leaves more time for what really matters: the recovery of your employee.

Employees can easily enter sickness and recovery reports through the online web portal or in the app.

Automatic salary changes
Specified sick days can be automatically converted to entires for payroll processing.

Sickness and recovery reports are printed or emailed according to standard templates for the Occupational Health and Safety Service.
Separation of medical data
Our absenteeism software can make a distinction between medical and non-medical data.
Absenteeism file per employee
You can keep a digital absenteeism file per employee in BCS. This way you can keep a detailed overview of absenteeism per employee.
Company doctor login
The company doctor, or another third party, can safely log in to the absenteeism software to contribute to an organised medical file.
Absence App
With the employee app, staff can easily register absence due to sickness and leave.
Our BCS absenteeism software contains all functionalities for correct registration in accordance with the Eligibility for Permanent Incapacity Benefit Restrictions Act (Wet Verbetering Poortwachter).
Verzuim beter in beeld
Je wilt er natuurlijk alles aan doen om jouw werknemers gezond en duurzaam inzetbaar te houden. Het is dan van belang dat je een goed beeld hebt van het verzuim binnen jouw organisatie, zodat je hier tijdig op kunt inspelen. Een verzuimdossier van een werknemer bevat veel informatie en als HR-medewerker wil je binnen enkele kliks direct kunnen zien wat er speelt en welke acties er ondernomen moeten worden. Onze verzuimsoftware biedt een overzichtelijk dossier dat gedeeld kan worden met alle belanghebbenden. Wil je hier graag meer over weten? Vraag dan een demo aan!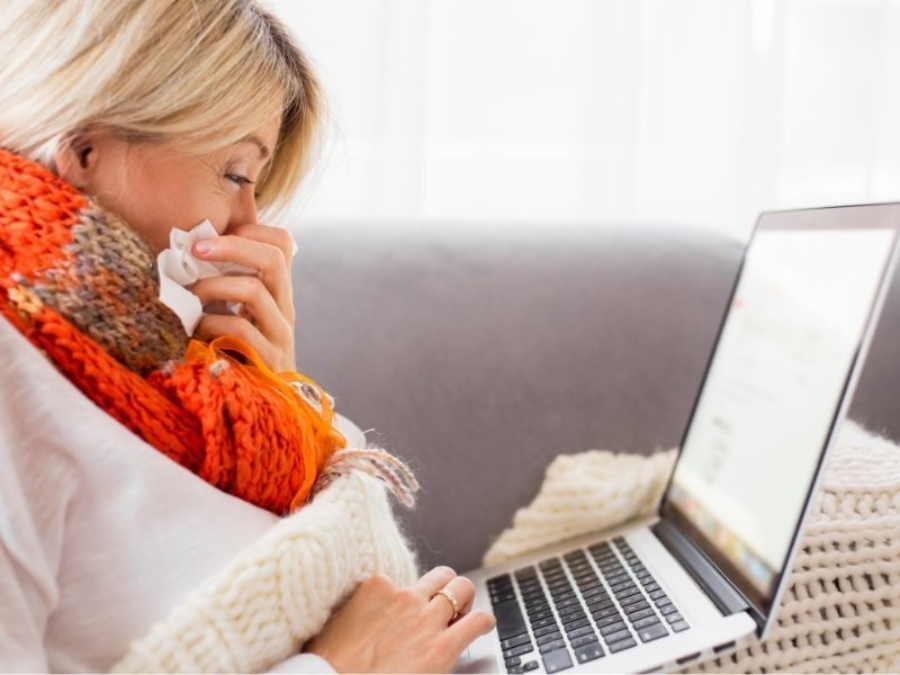 Verzuimsoftware en HR koppelingen
Als HR-medewerker wil je niet onnodig tijd kwijt zijn aan het dubbel invoeren van gegevens met betrekking tot het verzuim van werknemers. Daarom wordt onze verzuimsoftware automatisch gekoppeld aan onze HR- en loon software. Zo worden ziektedagen bijvoorbeeld omgezet naar mutaties en kunnen werknemers zich via het werknemersportaal ziek melden. Zo wordt het voor jou een stuk makkelijker om snel te kunnen schakelen met betrekking tot het personeelsdossier.
Our software
Clever software tailored to your HR policy
Our plus software
Take advantage of 40+ years of experience
Payroll administration completely outsourced
Complete HRM software incl. payroll outsourcing
With BCS's entry-level Service, our payroll administrators take care of your entire payroll. This allows you to focus on the most important processes and core business of your organization.