ESS & MSS software for HR
Give employees and managers insight into data
With our ESS (Employee Self Service) and MSS (Manager Self Service) software for HR you give employees and managers the opportunity to perform HR-related tasks themselves. Employees can view and edit their personal staff data if necessary, or they can view their payslips. Managers can easily approve leave requests and expense claims themselves or gain insight into sick leave or staffing numbers. The ESS & MSS software works directly online or in the mobile staff app.

Save time with ESS & MSS software
By giving employees and managers more responsibilities, you have more time for other HR matters. Depending on the rights and responsibilities, you can set authorisation levels yourself. Our ESS & MSS software is responsive and therefore automatically adapts to the device you use, such as smartphone, tablet and desktop. For example, ESS and MSS software makes it easier for your employees to perform tasks themselves. HR Self-service has many advantages, a few are listed below:

Authorisation levels
Depending on job role, level or other requirements, you can set authorisation levels to give employees rights.
Download payslips
Employees can download their payslips in their own environment.

Automatic alerts
Managers receive automatic alerts when tasks need to be performed.
Access to data 24/7
Data can be viewed 24/7 on the online portal or the mobile app, regardless of where you are.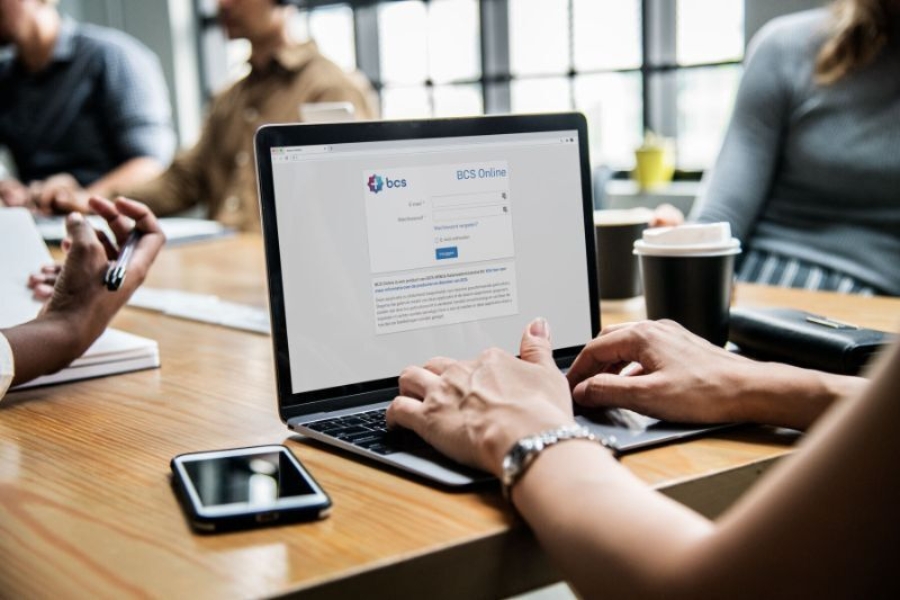 We can advise you on ESS & MSS
We believe that every process and every HR department within an organization are unique. That is why we will advise you from the start, and together we will look at the optimal design of your software with ESS & MSS options. Would you like to know more about which software package best suits your organization, or would you like to meet with one of our experts to see how our payroll administration software works? Request a free demo!

Our software
Clever software tailored to your HR policy